PASTOR'S NOTES for Nov 03-04, 2018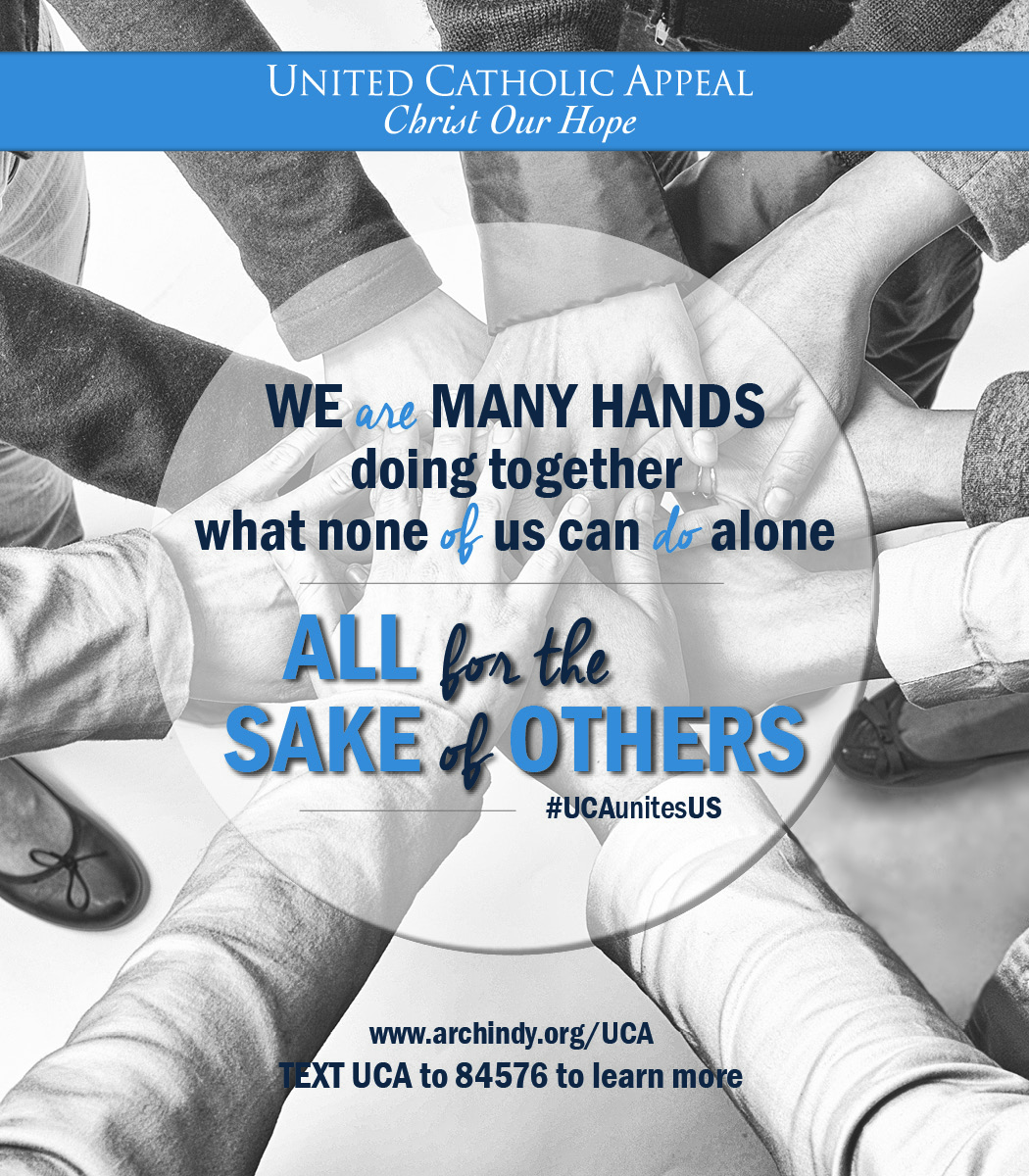 Next weekend, Nov 10-11, is the annual pledge weekend for the Archdiocese of Indianapolis United Catholic Appeal. You should have received a pledge card
and brochure in the mail. Please prayerfully discern how God is calling you to support this endeavor, discuss it with your household, and bring the completed pledge card with you to Mass next weekend.
Holy Family has had a strong track record for the last several years of meeting and exceeding our parish goal. Last year 35% of the parish households made a pledge and the parish contributed 106% of our goal. Holy Family's goal for this year is $81,650.
Honestly, as pastor, I'm not so much concerned with the actual dollars raised as the participation of parishioners. While I would encourage every household to make a sacrificial commitment, I expect every household to submit a pledge card. Even if at this time, you cannot make a financial contribution or pledge to the UCA, please return your pledge card with a zero, as that helps the parish participation rate. I've already made a pledge, and I increased it over last year. I invite you to do the same.
+ + +
For I was ill and you cared for me… sick and you visited me. (Mt 25:36, 39). We are currently looking for additional volunteers who would be willing to commit to one or more visits a month to Baptist Health Floyd Hospital to take Communion and Christ's presence to the sick. Most volunteers spend about 75-minutes per visit making rounds to those patients who have self-identified as Catholic. You would be trained for the ministry, in part, by shadowing a current volunteer. Schedules will be done quarterly, with the next schedule running January to March of 2019. For more information, please contact Fr Jeremy Gries at 812-944-8283, ext.1 or frgries@holyfamilynewalbany.org
+ + +
FORMED.ORG
Free Parish Code: FZ8T6T
Holy Family, Pray for us.
~ Fr. Gries